Our friendly team and Dr. Juana M. Geldres are excited to help you care for your smile! We love helping each person we meet improve their oral health and have positive dental experiences, and you can count on us to take the time to understand your needs and help you feel at ease each time you visit us. Call 561-439-7400 today to make an appointment with our dentist in West Palm Beach, Florida!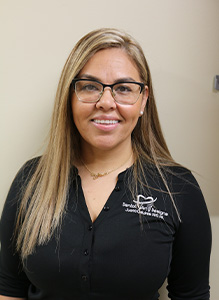 Gabriella ("Gaby")
Office Manager & Insurance Specialist
Gaby joined our team in 2006 and has been greeting patients ever since. She is very knowledgeable about insurance, which allows her to help patients understand their insurance policy and benefits. She will present your treatment plan and help you understand your treatment options. Gaby will assist you in receiving the best possible care. Do not hesitate to call; Gaby will answer any questions you may have.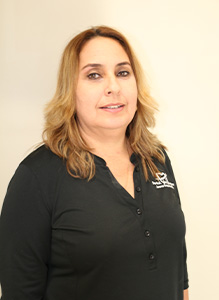 Pilar
Registered Dental Hygienist
Pilar has been in the dental field for over 20 years. She graduated from dental school in Cuba in 1993. Pilar went on to specialize in prosthodontics. Pilar started in our office in the spring of 2010 as a certified dental assistant. She continued with her dental education and graduated as a hygienist in 2014 from Palm Beach State College. Pilar took over as our hygienist in September 2014 and has been a wonderful addition to our team. If you are interested in getting a whiter smile, Pilar will be happy to explain the different options so you can achieve your desired smile.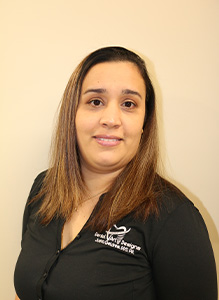 Annabel
Certified Dental Assistant
Annabel has been a certified dental assistant since 2006 and had worked with dental specialists prior to joining our team in 2010. Her experience as a dental assistant will help you understand any dental procedure. Annabel finds satisfaction in helping patients feel at ease before and during any dental treatment. She works hard to provide a caring, friendly atmosphere for each patient. When Annabel is not working, she enjoys spending time with her two children. Annabel is bilingual.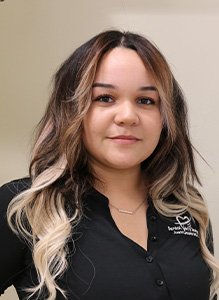 Anastasia
Front Desk Coordinator
Anastasia joined our team in September 2019 and is an integral part of our office. She is versatile, assisting patients in the front and in the back when they are seated with the doctor. Being bilingual helps put our patients at ease knowing they are in the best care possible. Working in tandem with our office manager she finds the answers our patients are looking for quickly and efficiently.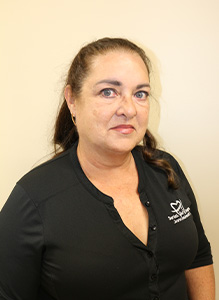 Luisa
Certified Dental Assistant
Luisa came to our office with lots of experience in 2019. She has been in the dental field for over 30 years and was a prosthodontist (specialist in dentures and bridges) in her native country Cuba. She brings her wealth of knowledge and can explain procedures to the patients in layman's terms. Being professional, friendly and informative comes naturally to her and enjoys being a part of our office family.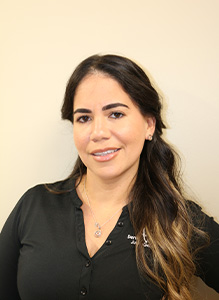 Yaimara
Certified Dental Assistant
In August of 2020 Yaimara became part of our dental assistant team.  Her friendly attitude and promptness to our patients needs makes her indispensable.  Born in Cuba, she is fluent in Spanish and has the patient's interest in mind, making them comfortable for whatever procedure they may need.  Yaimara has a team first mentality, and when she is not here, she loves spending time with her family.